Ruth Westreich Behind the Lens and on Creativity
Finding Ourselves on Common Ground
This creative project by Ruth Westreich and Jan Phillips is a collection of work from two photographers who commit one week a year to seeing their world with thoughtful eyes. Reflections and poetry accompanies images from the Southwest, Northeast, Southeast and northern California. Buy the book here.
Winner of Nautilus Book Award 2014.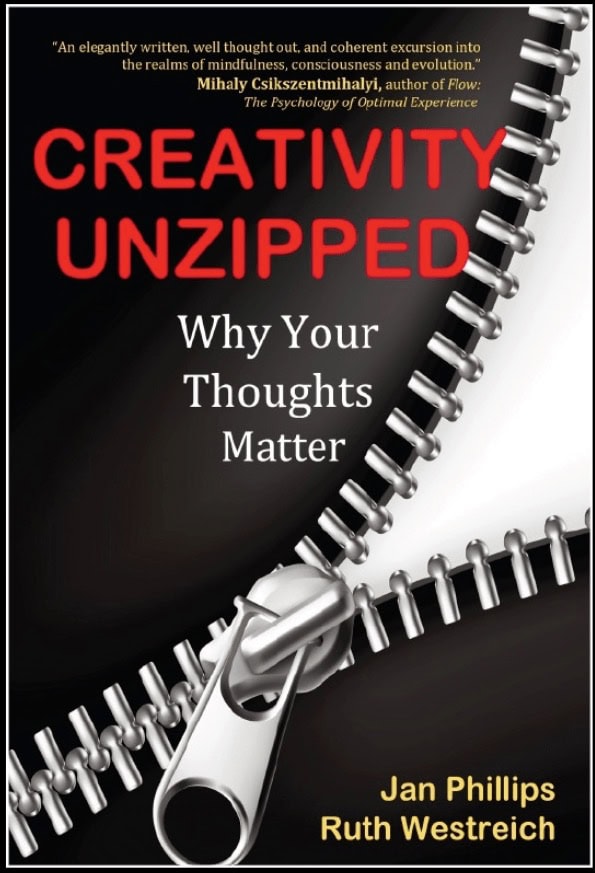 Creativity Unzipped uses original research and scientific studies on human consciousness, mindfulness, and brain plasticity to illustrate the advances and transformations we are undergoing at this unique point in our evolution when humankind—for the first time in history—realizes it has a role to play in the preservation of the planet. This book is rooted in Rumi's idea to "stop learning, start knowing." It not only supports the harvesting of our personal experiences for the wisdom to be found there, but shows how people have done it and how they have benefitted. Buy the book here.
Integrating Our Bodies, Minds and Spirits.
A unique tool for deepening self-awareness or evoking conversations.